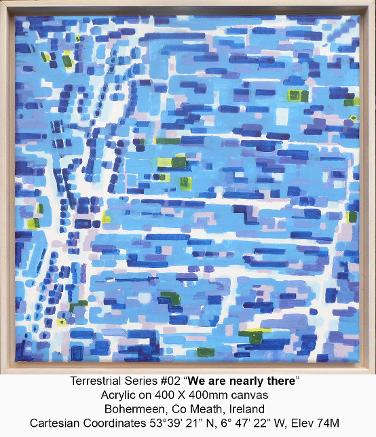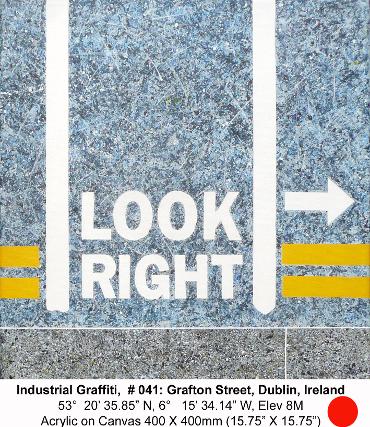 Following on from a career in Scenographic design for stage and screen, I am currently investigating the optical and perspective effects of humankind and natures intervention on the natural environment.
My approach is to document examples of Industrial Graffiti in the City and suburban landscape, particularly the intervention of such utilitarian markings on pavements and roads.
I also observe the effect on the terrestrial landscape of human and natural interventions as viewed from an aircraft or viewed on a Satnav, or from drone and satellite images.