This is an exploration of my Industrial Graffiti images in textiles, namely Rugs.
The Rugs are crafted at The Dixon Carpet Company in Oughterard, County Galway, Ireland.
Images for Rug pieces can chosen from any of my Industrial Graffiti images or a portion of an image and can be made to any size (within reason).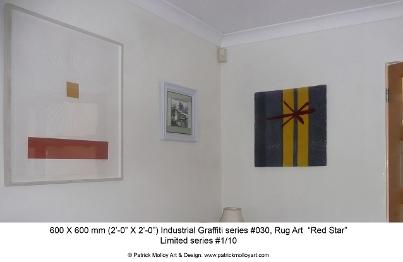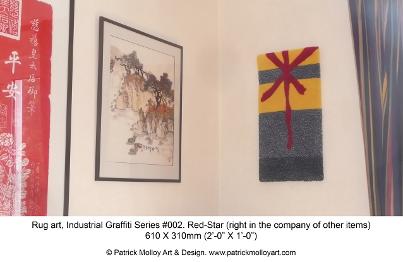 I am investigating the dichotomies and paradoxes presented in representing hard horixontal road surfaces and markings in a soft, carved wool rug, which in turn can be displayed on a vertical surface. Intrinsic in the process is the selection and combinations of coloured threads chosen to give texture, tone colour and depth to the pieces.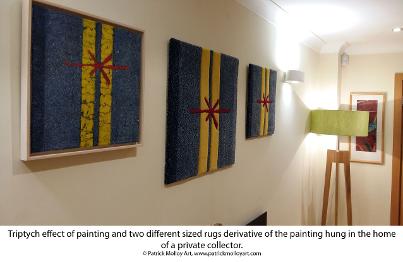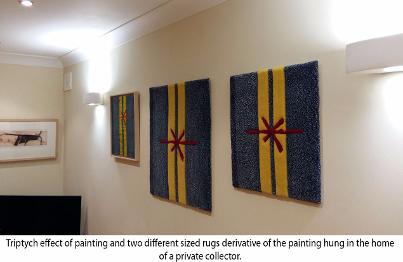 There is There is approximately an eight week turnaround between ordering and completion followed by shipping. Please email me at

patmolloy@eircom.net

If you have an inquiry
Industrial Graffiti #030 Rug Art piece was on exhibition at Signal Arts Centre, Bray, County Wicklow from August 9th to 18th, 2019. See:
www.signalartscentre.ie

for information